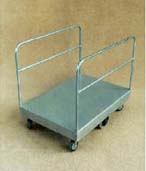 TS/099D TROLLEY - BULKY ITEMS
1220mm X 750mm
6 wheels with side frame
The Furniture and Bulky Items Trolley are similar to the standard 6 wheel stock trolleys in construction. They have the same style base and the same castor configuration; however, rather than a handle at one end, it has a rail along each to contain long and bulky items such as table tennis tables, beds, mattresses, pack of brooms etc.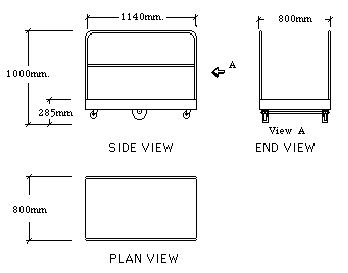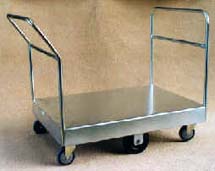 TS/099 TROLLEY
6 wheel platform 1220mm x 750mm with 2 handles
To cover occasions where a larger trolley is required, these two trolleys are assembled with a 2 handle arrangement like the other double ended trolleys. This gives a large platform area with the same ease of movement and handling as the standard trolleys.